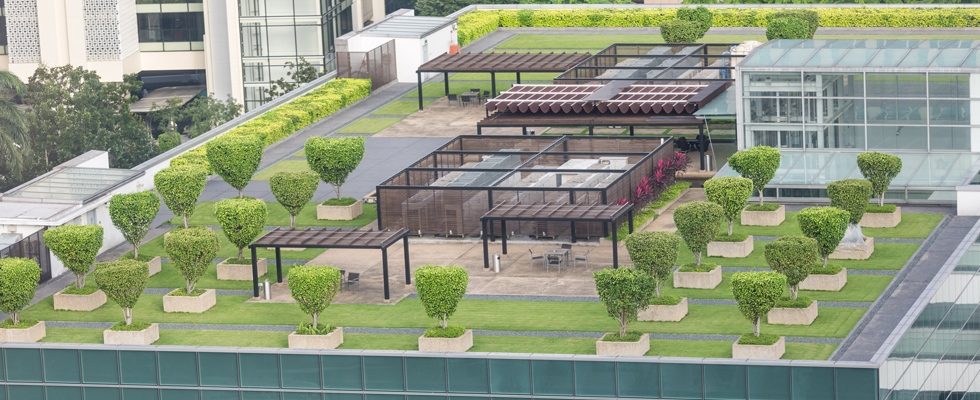 Sustainable Building Certification – LEED, EDGE, TREES, GREEN MARK, WELL

LEED:
---

LEED (Leadership in Energy and Environmental Design) is the recognized world leader in green building certification systems. No system has more registered projects worldwide than LEED. LEED certified buildings have proven to less impact on the environment and provide operational costs savings through less use of energy and water. LEED buildings also provide a better internal air environment and thus can lead to better employee attendance by preventing sick building syndrome and provide a healthier environment for families. LEED achieves this by focusing on several categories for sustainable buildings:
Integrative Process
Sustainable Sites
Location and Transportation
Water Efficiency
Energy and Atmosphere
Indoor Environmental Quality
Innovation in Design
Regional Priority
Read more about LEED and green building design here..

EDGE:
---
EDGE is a green building system for residential and commercial buildings. EDGE was created by the International Finance Corporation (IFC) to foster more green building projects in the developing world by providing a simple rating system. EDGE's free software enables you to determine the most cost-saving options for your building's resource-efficient design. If you earn a minimum of 20% less energy, water and embodied energy in materials, and your project has met the EDGE standard.
The EDGE software shows quickly how committing to a few practical energy and water-saving options improves building performance without incurring much if any additional costs. The savings are quickly calculated and displayed to reveal the most economically viable path to a sustainable building design. Designers input their building location and design data online, choosing from a list of common sustainable features, to yield results of savings in energy, water, and material embodied energy.
Read more about EDGE and green building design here.

TREES
---
TREES (Thai's Rating of Energy and Environmental Sustainability) is a newer system based on the USGBC's LEED system specifically modified for Thailand. As with LEED TREES buildings have positive environmental impacts and bring cost savings to building owners. The TREES system is point based with projects being awarded points based on the categories and the sustainable measures that have been chosen.
The TREES system currently only has Existing Building and New Construction categories and is expanding to include other project types in the near future.
There are several credits categories as with LEED to help focus the building design on sustainability. These categories include:
Building Management
Site and Landscape
Water Conservation
Energy and Atmosphere
Materials and Resources
Indoor Environmental Quality
Environmental Protection

GREEN MARK
---
BCA Green Mark is Singapore's green building rating system established by the Building Construction Authority. The system evaluates buildings for their environmental impact and performance. Similar to LEED and TREES it provides a comprehensive framework for assessing the overall environmental performance of new and existing buildings.
Green Mark evaluates projects based on four criteria:
Climate
Resources
Wellbeing
Ecology

WELL BUILDING SYSYTEM

---
The WELL Building Standard is the first building standard to focus exclusively on the health and wellness of the people in buildings. WELL  is an evidence and performance-based system for measuring, certifying and monitoring features that impact human health and well-being in the built environment, through air, water, nourishment, light, fitness, comfort and mind.